Member Spotlight: Nuray Yurt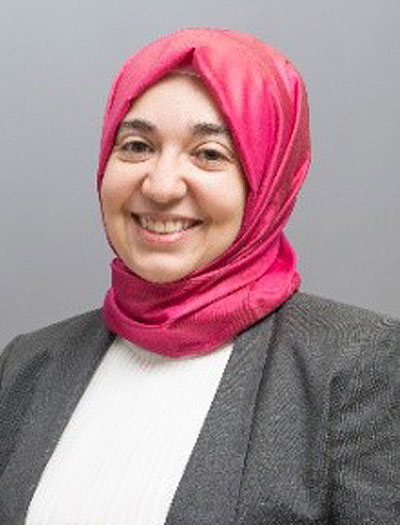 Our second Member Spotlight focuses on PMSA Board member Nuray Yurt, Heron Therapeutics. Nuray joined the PMSA Board in 2015 and has been working on the program for the 2016 Annual Conference. We asked her a few questions about her history in the industry, and her thoughts on the future.
PMSA: How many years have you been in the industry?
Nuray Yurt: I have been in the industry for almost 10 years. Prior to that, I spent five years in academia, specializing in health economics.
PMSA: What attracted you to the field?
NY: After moving to New Jersey for family reasons (New Jersey being the capital for pharma), and with much of my academic work being related to pharma, I joined the industry.
PMSA: How did you first hear about PMSA?
NY: I joined the industry through MarketRx, an analytics consulting company which later became part of Cognizant. I learned about PMSA during my time there.
PMSA: What are you goals for serving on the PMSA Board?
NY: Vendors and Manufacturers are partners. One must do well for the other to succeed. Successful vendor and manufacturer matching is important, and I think PMSA creates the environment for this. Vendors explore the issues that manufacturers are facing, and can therefore develop faster solutions. Manufacturers explore different thinking based on everyone's experiences. This creates efficiency in the analytics space.
PMSA: Please describe any current projects you are excited about.
NY: The PMSA webinar series and the CUPID initiative are both exciting. Webinars are a very valuable learning tool in this fast-changing space. CUPID will exponentially increase the value of all the data out there, for everyone.
PMSA: Do you have any predictions for the future?
NY: Well, as an analyst it wouldn't be right if I said no. We have to learn from history and predict the future. Given the growing volume of data, information, insights and analytics, I think PMSA will become more important for manufacturers to keep up with trends and for vendors to create solution-based offerings.
PMSA: What are your hobbies?
NY: I am a very social person. I like to mentor college students from different walks of life, mostly international young women. I spend a lot of time giving speeches to help support their adoption to the United States and their path to success. On top of this, I have three kids with busy lives, so driving is a mandated hobby.
PMSA: We are sure that your mentees are in good hands. Thanks, Nuray!