Member Spotlight: Nathan Wang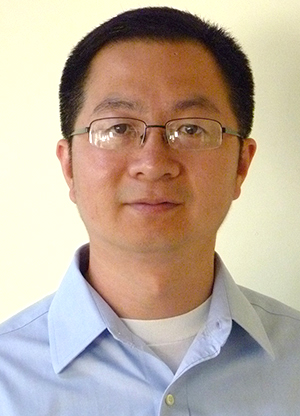 This month's spotlight focuses on Nathan Wang, Johnson & Johnson, who is currently serving on the PMSA Marketing Committee.
PMSA: How many years have you been in the industry?
Nathan Wang: I have been with the pharmaceutical industry for 17 years. I started in advanced analytics at GlaxoSmithKline (GSK) in 2001 and rotated through a few functions in the commercial analytics field, such as forecasting, market research, and data management. Advanced analytics and market research are the two functions where I stayed the longest.
PMSA: What attracted you to the field?
NW: My background is in statistics. I am passionate about applying analytics to drive business impact. Stepping into the pharmaceutical industry was not planned. Looking back, I feel lucky that I joined this field. There has never been a lack of opportunities to drive business impact and I like the continued innovation in this field as well.
PMSA: How did you first hear about PMSA?
NW: When I first joined GSK, GSK was one of the leading sponsors of PMSA with colleagues serving on the board. We have been encouraged to attend PMSA regularly to build connections and stay on top of the evolution of the field.
PMSA: How many years have you attended the PMSA conference?
NW: I attended PMSA four times before moving into market research. I've returned to advanced analytics recently and joined the 2017 conference. It was great to see the new developments in this field and connect with industry peers.
PMSA: Please describe any current projects you are excited about.
NW: I am excited about the patient journey capability we are building. It maps out the emotional journey and the treatment pathway patients go through by integrating market research and real world data analytics. It helps us understand the decision points and treatment paradigm associated with a disease state and develop brand strategy around the identified key moments.
PMSA: Do you have any predictions for the future?
NW: The analytics function in the pharmaceutical industry will have more and more opportunities to drive impact. Most companies in the industry are facing or will face the challenge of competing with more competitors with reduced budgets. It is critical to continuously optimize resource allocation and improve promotion execution. Those are the areas where analytics can really add value. The ability to turn data into insights and drive decision making will continue to be highly valued.
PMSA: What do you like to do during your free time?
NW: I am a morning person. I get up early and start the day by running for two miles. It is a good habit my father started me on when I was little. I started practicing tennis with my 11-year-old son recently. We play a lot. I enjoy the exercise as well as the bonding time with my boy.
PMSA: Thank you, Nathan!