Member Spotlight: Mehul Shah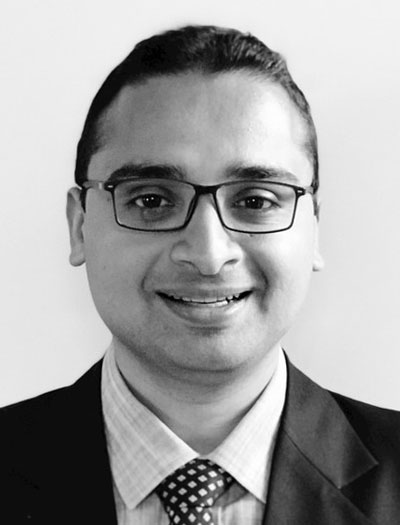 This month's spotlight focuses on Mehul Shah, Director, Performance Management & Analytics (DCV Business Unit), at Sanofi US. Mehul provides brand performance and reporting support to Executive LT, analytical support on performance execution, and secondary market research support to brands. Mehul joined the Board of Directors of PMSA in 2018.
PMSA: How many years have you been in the industry?
Mehul Shah: I have been in the pharmaceutical industry for 14 years.
PMSA: What attracted you to the field?
MS: At first, I would say nothing in particular drove me to the pharma industry after I graduated. As a matter of fact, I worked in the retail and communications industries prior to joining the pharma industry. But, working in the pharma industry has surely made me realize the tremendous impact that innovative drugs have on patients and their lives. Listening to patient stories, seeing tangible change that pharmaceutical drugs can bring to patient's lives right in front of your eyes is such a fulfilling experience. Working on what you love for this fulfilling purpose is why I am still here.
PMSA: How did you first hear about PMSA?
MS: Seven years ago I heard about PMSA through my colleague, who was a PMSA member. I am surely thankful to him for opening the door of possibilities at PMSA.
PMSA: How many years have you attended the PMSA conference?
MS: I have attended PMSA for 5 years.
PMSA: Please describe any current projects you are excited about.
MS: As we all know, the use of AI/machine learning has been rapidly picking up in pharma in the last few years. While ML algorithms are extensively used for brand investment decisions, they are used less so in performance tracking. I am working on a module which can be deployed on demand by ABLs that essentially performs driver analysis locally, to understand promotional levers impacting HCP prescribing behavior. Findings of such analysis need to be presented in an intuitive way with storytelling features available in new BI tools to get more buy-in from the sales force. I am excited to work on this project as the objective of the project is to bring data science mainstream locally with the 1st line leaders of the sales force.
PMSA: Do you have any predictions for the future?
MS: I truly feel that we are on the cusp of tremendous change in the pharma landscape, as cheap data storage and high computing power are making things possible which previously were hard to achieve. Growing price pressure is putting downward pressure on pharma manufacturers' bottom-line, and leaders are motivated to use data science to their advantage to stay ahead competitively. This represents an amazing opportunity for all of us in marketing data science. We are collectively responding to this, and PMSA has brought the community together like never before.
PMSA: What do you like to do during your free time?
MS: I love outdoor adventurous activities (bungee jumping, skiing and sky diving). I also enjoy reading biographies and history books.
PMSA: Thank you, Mehul!