Member Spotlight: Jessica Santos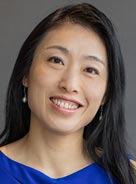 This month's spotlight focuses on frequent PMSA presenter Jessica Santos, PhD, CIPP, Global Compliance and Quality Director, Health Division, at Kantar.
PMSA: How many years have you been in the industry?
Jessica Santos: I first got into research during my PhD days, so it's been over 20 years now. I started in academia first, then moved to industry for commercial data analytics. Now, I specialize in compliance, privacy, and quality management for a large data company, Kantar.
PMSA: What attracted you to the field?
JS: I am always curious about the world and have a fascination with data—specifically, how to interpret, process, and manage data, plus the evidence-driven decisions and strategies made upon it. The days of handling scarce, fragmented, or outdated data are gone. We are in a big data era now, which means we are facing problems that come with too much quantity, inconsistent quality, and inaccurate data silos with shadows of privacy violations on our heads. I am still captivated by the data science field, but it can be overwhelming at times.
PMSA: How did you first hear about PMSA?
JS: A colleague of mine invited me to be his co-presenter in 2017. I have been presenting in PMSA almost every year since.
PMSA: How many years have you attended the PMSA conference?
JS: Only three years ago, but it feels a lot longer. I am very close with the PMSA group and what it entails.
PMSA: Please describe any current projects you are excited about.
JS: Big Data and Big Privacy: Since the beginning of the millennium, the global privacy landscape has undergone dramatic changes. In one regard, data is now viewed as an asset, commodity, or even a hard currency that organizations must possess; in another regard, data subjects and regulators are placing increasing demands on data privacy that organizations must adhere to in order to avoid personal data violations.
There's no universal consistency on the principles of data protection or how personal data is handled, so differences in how privacy is interpreted is largely based on the founding principles of individual countries and regions; this drives legislation and thus, enforcement actions.
Will privacy kill the data analytics field? Or will the Big Data giant make us reshape privacy priorities (especially surrounding what we see with COVID-19 right now)? Will our industry survive and thrive, or change and adapt?
PMSA: Do you have any predictions for the future? Any thoughts on the effect of COVID-19 on the industry?
JS: In the last four months, COVID-19 has forced the world through dramatic changes regarding privacy. On one hand, privacy legislations have not been officially relaxed. On the other hand, many may argue that using contact tracing apps or sharing personal data may provide the best ways to reopen our economies until we eradicate COVID-19 completely. Are we willing to trade a fundamental human right of privacy—which we have fought to preserve for decades—for an authoritarian control that may deliver more secure health? Will we want our privacy back after this pandemic? If so, will it even be possible to regain? While companies must still comply with ever-tightening privacy legislation, we're also watching our government enjoy special exemptions without much consequence.
Our world will not be the same as it was in 2019. I dare to predict some trade-off will happen between big data collection/analytics with totalitarian privacy constraints—but by whom, to what end, and for how long? That will be an interesting space to watch.
PMSA: What are your hobbies?
JS: I love playing piano and sports. Rowing is my favorite—I enjoy the psychological tranquility, mental focus and physical exhaustion that comes from rowing on the Cambridge River with my teammates. I also like to travel around the world to experience different cultures and discover how both different and similar humanity is.